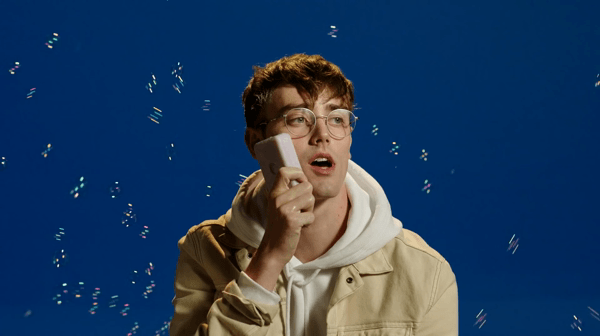 kieran | he/they
LEFTISM & LESBIANISM

⚲ 𐂂 🂡 ⚢ 🜂 ☭
editor | musician | writer
stream hippo campus
---
quick links
editing info
---
APPS
medibang: masking screencaps, colour funpicsart: assembling graphicspolarr: filtering screencapsphonto: textmoldiv: putting panels into a full editadobe capture: colour palettespinterest & unsplash: textures/overlays/inspiration———
RESOURCES
i take my own screencaps from logoless hd full shows, so i have full control over what they look like.

my main sources for logoless content are logolessdesires & downloadinhd on twitter.
other sites for actual screencaps include:
home of the nuttykissthemgoodbyeanimation screencapsscreencappedas well as random sites i find by searching up specific shows.

transcripts/screenplays/scripts for shows i find on:
script slugsubs like scriptscriptssimplyscriptsscraps from the loftor random sites.
———
COMMON FONTS
or, fonts that i use wayyy too often:
inconsolata [this font]liberation sansbasier square monokanonext artfuturaarialhelveticapt serif captiontimes new romanwarowniaaemstelconsolascourier polski 1941———
OTHER
most of the time i edit stuff that's on my lovelist, with the occasional random thing that no one really expected me to edit.

i'd definitely call myself a multifandom graphic editor—i started out as a blend editor, and it did not go well.
———
QUESTIONS
feel free to dm me about any questions, editing-related or not, i'll be down to answer them.
———
GALLERY
here's some edits that i'm actually proud of!! woah!!
links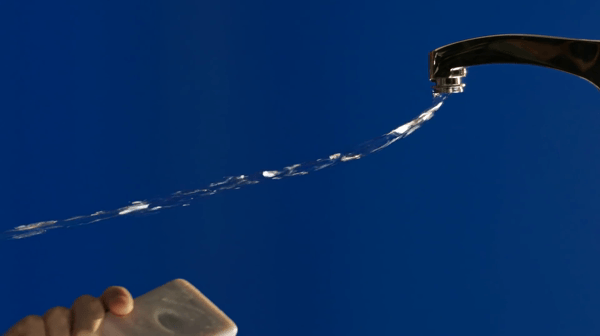 ---
about the admin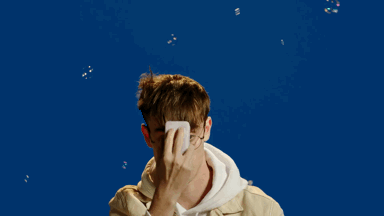 ---
ABOUT ME
name: kieran yujung lee | 이유정pronouns: he/theyage: 19ethnicity/nationality: korean americansexuality/gender aromantic asexual lesbian womanpolitics leftist, not liberalhogwarts house: hufflepuffmbti: intp-tenneagram: type 8w7editing: photo // graphicfavourite colours: dark blue, greytone/b&waesthetic: dark academia lovertea drinkerhorrid eating/sleeping habitsalways listening to musicvery bad at reading tone and sarcasm. loves telling jokes and being sarcastic.———
PRO
leftismsocial equalityegalitarianismenvironmental justicegun ownershipzionism + palestinesecularisationeuthanasiaabortiondecriminalisation & legalisation of marijuana & sex workpolice & military abolishmentgrassroots activismfree healthcare & educationvaccines———
ANTI
capitalismimperialismnationalismestablishmentdeath penaltywarbigotryaspec gatekeepersneoliberalshomelessness———
DO NOT INTERACT/ FOLLOW
under 13gatekeep/exclude asexual/aromantic spectrum folkshomophobic, transphobic, general ass to the glbtq+ communityanti-choice/pro-forced birth/"pro-life"racist, especially antisemeticfatphobicanti black/indigenous/asian lives matterpro "all lives matter"pro capitalism/anti socialismpro conservative politics/valuespro religious imperialismpro cop, military, prisonexclude/invalidate lesbians who use non-she/her pronounssupport bi/pan/omni/poly lesbians (split attraction theory is fine)fetishise/sexualise...literally anybodyanti vaxgeneral bigotry and fuckery———
DO NOT INTERACT/FOLLOW: editing/fandom
ship kara danvers/mon-el or stan mon-el in any way (supergirl)ship lily evans/severus snape or stan snape in any way (harry potter)exclusively stan cw shows, stranger things, supernaturalexclusively stan game streamers, especially minecraft youtubersexclusively listen to pop musicexclusively blend or video edit
...we will have nothing in common.
enthusiast list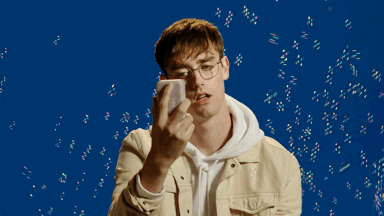 ---
PEOPLE
katie mcgrathsandra ohamelia evehannah gadsbyjean smartkim eunjungteam kim (curling, kor)
MUSIC
hippo campusearly eyesgrandsonlupinbrotherkenziebaby boyshozierhalf•alivesylvan essopeach pitbad bad hatsthe greeting committeemoontowerlitvarstill woozyalt bloomidk how but they found meyoung the giantkawalaglass animalsrainbow kitten surprisealmost mondaybetween friendsritt momneyashephoebe bridgersi the victorlauvdodietessa violetorla gartlanddan & drumpeachy!chapeljapanese breakfast
CHARACTER
lena luthor — supergirleve polastri — killing evecristina yang — grey's anatomyjamie taylor — the haunting of bly manorhelen fahey — mare of easttowndeborah vance — hacksamalia true — the neverspenance adair — the neversdex parios — stumptownjulia argent — carmen sandiegoamelia shepherd — private practice/grey's anatomyamity blight — the owl housesameen shaw — person of interestjohn reese — person of interestelsa oldenburg — frozen iiellie chu — the half of ithelen tudor-fisk — fiskhilde lisko — home before darkraelle collar — motherland: fort salemtally craven — motherland: fort salem
SHIPS
penance/amalia — the neversjamie/dani — the haunting of bly manorkara/lena — supergirleve/oksana — killing evejulia/carmen — carmen sandiegosamantha/sameen — person of interest
SHOWS
the handmaid's talesnowpiercerkim's conveniencehacksthe haunting of bly manorthe nevershome before darkperson of interestmare of easttownmotherland: fort salemstumptownfleabagkilling evefiskmotherland: fort salemthe queen's gambitcarmen sandiegothe owl housethe magic school busthe baby-sitters club
FILMS
parasitethe half of itmary poppins returnsfrozen ii1917
music
---
my original 'nothing more', out now on apple music/itunes/spotify

click the carrd to learn more